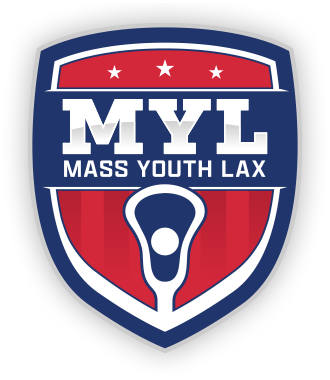 2nd Annual New England Youth Lacrosse Convention presented by the Boston Cannons
Sunday, February 4th; 2024
Gillette Stadium; Foxborough, MA
Tickets on sale now -- CLICK HERE
$80 per person, includes lunch and afternoon snacks.
Late Fee after Jan 24 of $15
Town Program Package:
Purchase 10 tickets, get 2 more tickets for FREE!
Purchase 10 tickets, email kevin.barney@massyouthlax.org and we will send you a code to get 2 more tickets for Free.
Sponsor and vendor inquiries, email Kevin Barney at kevin.barney@massyouthlax.org
Video recap of the 2023 Convention:
2024 Speakers/Topics
Sean Quirk - Peak Goalie -- How to Coach Beginner Goalies; How to Coach Middle School Goalies
Matt Streibel - Trilogy Lacrosse -- The Value of Losing; Advanced Offensive Drills
Tracey Sullivan -- How to Coach Beginners
Casey Powell -- Backyard Lacrosse and Building Skill in Youth Players
Ken Clausen -- Individual and Team Defense Skills & Drills
Veo -- Utilizing Video Technology for Individual and Team Success
Tosh Adams - Bridging the Gap In Skill Level When Practice Planning
Demosphere - Best Practices for Town Program Management
Coach Belson - Scoops Lacrosse -- Creating Fun, Engaging and Skill Based Practices for 1st/2nd Grade Teams and Players
Katie Conover - Stonehill College -- Improving Your Individual and Team Defense
Martin Bowes -- Shooting Drills for Advanced Level Youth Players; The 1 Drill to Improve All Youth Players: Pop & Catch
Kevin Gould - Roger Williams University
AND MORE TO BE ANNOUNCED SOON!
PRESS RELEASE
(September 13, 2023 - Ashland, MA) -- Massachusetts Youth Lacrosse (MYL) announced today that the 2nd Annual New England Youth Lacrosse Convention, powered by Mass Youth Lacrosse, will be held on Sunday, February 4 at Gillette Stadium, according to MYL Executive Director, Kevin Barney. The inaugural convention was held this past January with over 500 attendees, 35 speakers and 20 vendors. Convention tickets will go on sale on Monday, September 25 on www.massyouthlax.org .
"I am excited to have the New England Youth Lacrosse convention return to Gillette Stadium," said Barney. "Mass Youth Lacrosse is committed to providing education, resources and access for our players, parents, coaches and town leaders to the best the sport has to offer. The first-year event was a great success, and we are looking to expand the event to offer more sessions, topics and vendors."
The New England Youth Lacrosse Convention will be a daylong event with 8-10 session topics every hour. Topics throughout the day will be applicable for parents, new coaches, experienced coaches, town leaders, and anyone who is a fan of the game. There will be two keynote speakers during the day and 30 vendors showcasing the latest in lacrosse on and off the field.
"Gillette Stadium continues to be the pinnacle of lacrosse in New England," said MYL Board President, Jim Dalton. "From hosting Premier Lacrosse League games each season, to the return of the NCAA Lacrosse Championships in 2025 it's the perfect venue for the New England Youth Lacrosse Convention. While the event is powered by Mass Youth Lacrosse, we welcome youth lacrosse coaches and town leaders from throughout New England to attend as we all work to grow the game."
Individual and Town Bulk Tickets will go on sale on September 24. There will be an early-bird discount price for tickets purchased by October 31. Town programs that purchase 10 tickets will receive an additional 2 tickets at no cost.
Sponsorship and vendor opportunities are available now. Contact Kevin Barney at kevin.barney@massyouthlax.org for more information.
-----------------------------------------------
About Massachusetts Youth League – MYL, a non-profit 501 (c)3 organization, was founded in 1992 by a group of town youth lacrosse programs that had the common goal to promote the growth of the game of lacrosse throughout Massachusetts by providing leadership, guidance, training, and structure to anyone interested in lacrosse. In the Spring of 2022, a new Girls League launched with 21 town programs and 2,000 girls players. For the Spring 2024 season, over 190 town programs will participate in MYL with over 1,100 teams and 20,000 boys and girls players participating in an 8-week Spring Season followed by the largest youth lacrosse Jamboree in the country over two weekends in Devens, MA. For more information, visit www.MassYouthLax.org