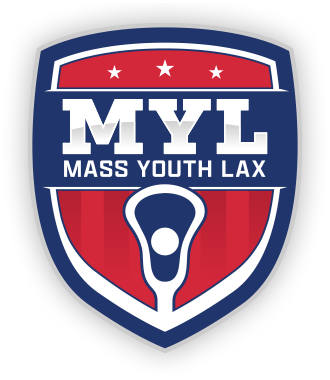 MYL Select Lacrosse Program
5th/6th & 7th/8th Grade town-based competitive youth lacrosse program
MYL Select Lacrosse Program offers MYL member towns an additional playing opportunity for their more experienced and committed 7th & 8th grade and 5th & 6th grade players. Select can enhance their love for the game and improve their lacrosse skills through competitive games with like-minded, talented players from surrounding towns.
The MYL Select Lacrosse Program is a natural extension and is fully integrated with the traditional MYL Town Program and is guided by the same mission and goals of the MYL as a whole. The MYL Select Lacrosse Program practice & game schedule does not conflict with the MYL Town Program weekly practice & Sunday game schedule and is open to ALL interested towns. Players choosing to play on an MYL Select Lacrosse team MUST also play on their town's traditional MYL Town team as well.
Keys Points:
We established the MYL Select Lacrosse Program for the following reasons:
Improve the overall program and positive experience for all involved in the MYL

Enable more experienced middle school youth players to play together on a unified town team

Simplify parent/player travel & carpool logistics w/ local practices/games

Improve the competitive level of lacrosse, competition & capabilities in all players, teams & towns

Stay in sync with, and complementary to, the mission & goals of the traditional MYL Town program

A natural extension and logical progression of a growing MYL
and NOT for the following reason….
We are NOT doing this for the sometimes mentioned wrong reasons; to be exclusionary, Select to a fault, Elite Team fever, A-B-C rankings, or the better-than-you mentality.
Program Comparison:
| | | | |
| --- | --- | --- | --- |
| Program Name: | MYL Select Team | MYL Town Team | U7 & Intramural Team |
| | by grade, age & experience | by grade & age | by grade, age & if new |
| | | | |
| Teams @ | 7th/8th (u15) & 5th/6th (u13) | 7th/8th; 5th/6th; 3rd/4th; 1st/2nd | U9 (2nd) & U7 (KG/1st) |
| Experience | Advanced | Balanced | New to Lacrosse |
| Game days | Fri. nights or Sat. | Sundays | Sundays |
| Practice days | Weekdays (1 or more) | Weekdays (1 or more) | Weekdays (1 or more) |
| Season Start/End | March to June | March to June | April to June |
| | | | |
MYL Select Lacrosse games will be held on Friday nights or Saturday. The MYL Select Lacrosse practice & game schedule will not conflict with the MYL Classic Town practice or Sunday game schedule. The MYL Select Lacrosse program will have Division standings, playoffs, championships, and an All-Star game at end of the season.
Team Composition, Player Eligibility & Selection Process:
Players choosing to participate in the MYL Select Lacrosse program MUST also play in their MYL Town program to be eligible for the Select season. This is a league rule and cannot be waived by town programs. The criteria for choosing players for MYL Select Lacrosse Team may vary from town to town, however, as a guideline, it is recommended that towns select players based on experience, skill level, desire & commitment. Some towns may choose to hold tryouts while others towns may work off of coaching input or have players & parents self select. Players meeting the experience requirement should also have the desire & commitment to play on a competitive town-based team before opting on to a MYL Select Lacrosse team.
While MYL Select Lacrosse teams may not necessarily involve player tryouts, many of the teams participating in the MYL Select Lacrosse program will be at a higher level (versus a Classic team) at a particular age group.
MYL Select Lacrosse Program, League Structure & Spring Season Details
The MYL Select Lacrosse program is an extension of the MYL and its mission to teach, grow and honor the game of lacrosse throughout the Commonwealth of Massachusetts.
The league stresses sportsmanship and fair play, where every game is played with our 'Spirit of the Game' philosophy. Competitive play is encouraged, but never at the expense of respect between players, adherence to the rules, and the basic joy of lacrosse.
The MYL Select Lacrosse Season overview:
7 regular season games

1 tournament game ("win and stay in" tournament)

1 All-Star game per age group

Each game will have two Referee Officials (EMLOA or EMWLUA)
The MYL Select Lacrosse Structure:
Teams will be Town-based from MYL Programs
Players MUST play in their MYL Town program. If their town offers a Select team at the appropriate level, a player must play Select where the play Classic.
MYL Select Committee Region representatives we will work together to finalize & communicate any additional program details and adapt the program where needed.
MYL Select Lacrosse Game Schedule & Divisions I and II:
Games will be played primarily on Friday nights, or Saturdays. No games on Sunday, so players can participate in their MYL Town game. Rainouts can be re-scheduled, as long as both teams agree on an upcoming date.
Game scheduling will be done generally by region. However, there will be cross regional play. MYL Select Lacrosse teams should be prepared to travel a bit further for games especially during the playoffs in order to facilitate a competitive game schedule throughout the entire spring season.
Town teams will be entered into one of three divisions:

Division 1 - Established Programs: mixed grade and/or "upper" single-grade teams.
Division 2 - Developing teams or small programs: plays primarily D2 with some D1 games.
MYL Select Lacrosse League Fees:
Team fees for each season will be set prior to registration opening; for girls select this fee it will NOT include Ref fees and for boys select this fee will include the Ref fees.. Home team is responsible for game balls and timekeeper.
MYL Select Lacrosse Tournament:
The MYL Select tournament will be held over the final two weeks of the season.
Where practical there will be six (6) playoff brackets. Every team will appear in one of them:

U15 D1 Championship Bracket U13 D1 Championship Bracket
U15 D2 Championship Bracket U13 D2 Championship Bracket
U15 "Best-of-the-Rest" Bracket U13 "Best-of-the-Rest" Bracket

The Select Competition Committee will determine seeding for each bracket

As part of this process, the SCC will use a formula to determine a power-ranking
The formula includes the following factors, listed in order of weighted importance
Your win/loss record
Your opponents' win/loss record
Your opponents' opponents' win/loss record
Cross divisional adjustment (regardless of a victory or defeat)
At NO point will Goal-differential, or Goals be considered in setting brackets or seedings